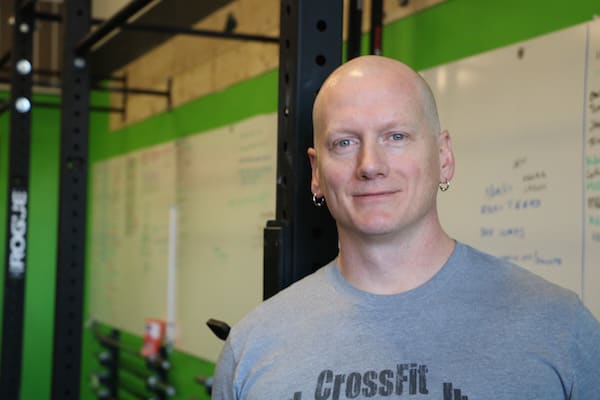 Dale Collison
WHAT YEAR DID YOU START CROSSFITTING?
2010
WHY DID YOU GET INTO FITNESS (AND CROSSFIT)?
I've been involved in fitness ever since I can remember but nothing ever "stuck" until I found CrossFit. It didn't bore me, it challenged me, it changed me and I seen results in a short period of time. My aches and pains went away. I got strong both mentally and physically. I continue to obtain my goals which allows me to raise the bar and set new ones. I am happier and healthier because of it.
WHY DID YOU BECOME A TRAINER?
Passion. CrossFit literally changed my life. It was like a gift that had been given to me and I knew I had to share this with as many people as I could.
WHAT'S YOUR FAVORITE CROSSFIT MOVEMENT?
Wall balls, T2B & Cleans
WHAT IS YOUR FAVORITE CHEAT FOOD?
Chips
WHAT'S YOUR FAVORITE SUPERHERO AND WHY?
If I had to pick one, it would either be Spiderman because he is a body weight ninja or Superman because he can do everything we wished we could do but can't, I mean, who wouldn't want to do a 20 second Fran and fly off to save the world?!
QUALIFICATIONS:
CrossFit Level 1 Course
CrossFit Level 2 Course
CrossFit Gymnastics