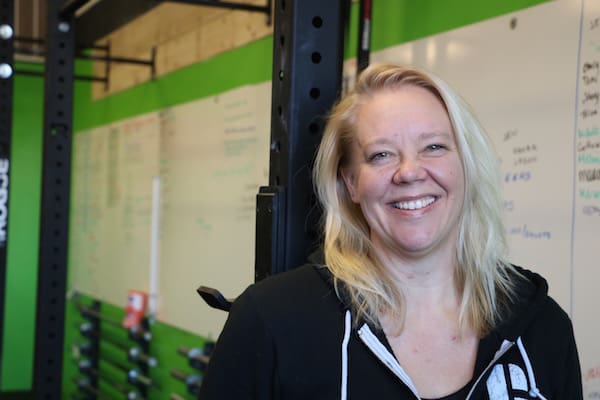 Senja Ruuska
WHAT YEAR DID YOU START CROSSFITTING? 2015
WHY DID YOU GET INTO FITNESS (AND CROSSFIT)?
I was never successful at losing weight before finding CrossFit. My attempts were short lived and I felt alone in the process. I found CrossFit made working out fun and the community support kept me motivated. Once I started seeing results I was hooked!
WHY DID YOU BECOME A TRAINER?
My trainers are a huge part of my success, they believed in me when I didn't believe in myself. I wanted to be a part of that success for someone else.
WHAT'S YOUR FAVORITE CROSSFIT MOVEMENT?
Weightlifting and pull-ups
WHAT IS YOUR FAVORITE CHEAT FOOD?
Ice cream, nachos, pizza
WHAT'S YOUR FAVORITE SUPERHERO AND WHY?
Wonder Woman, she's strong and independent
QUALIFICATIONS:
CrossFit Course Level 1